Future Proofing Your Business
Sci-Tech Daresbury
This tour will focus on the steps that businesses in the north west of England are taking to future-proof their businesses by implementing next-generation technologies. The campus at SciTech Daresbury provides a particularly unique environment where industry and academia come together to ensure that cutting-edge research translates into practical business applications.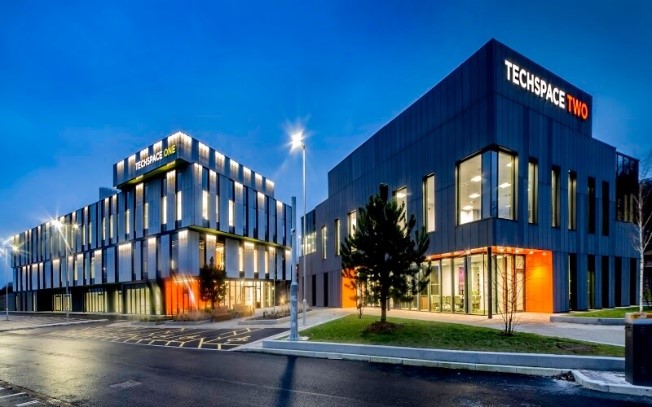 SciTech Daresbury, located close to both Manchester and Liverpool, is internationally known for the quality of its work and is home to scientists and engineers from across the academic community as well as private industry - from niche manufacturers such as Briggs Automotive to giants such as IBM and Unilever.   Areas of study include accelerator science, bio-medicine, physics, chemistry, materials, engineering and computational science, as researchers explore new areas of science and new technologies. Facilities stretch from a VR/AR lab to a particle accelerator.
SciTech is also pivotal in the unique LCR4.0 initiative, which supports smaller supply chain businesses gearing up to the challenges of next-generation manufacturing.  On this tour you will learn of the opportunities emerging for businesses moving into Liverpool City Region through meetings with businesses and researchers who have benefited from the facilities at SciTech, including:
The Hartree Centre, the UK's largest supercomputer dedicated to industrial applications;
The Virtual Engineering Centre, where companies such as Bentley Motors have radically cut new vehicle development times using VR/AR;
Daresbury Laboratory, home to the Science & Technology Facilities Council (STFC), where industry and academia collaborate across multiple fields & sectors, including the grand challenge areas of healthcare, energy, environment and security.
SciTech Daresbury is located approximately 25 minutes by tour bus from Liverpool City Centre.